House Cleaners Brisbane
We know you don't have time to clean, but we do!
Cleaning your home is simply a never ending job of mopping floors, scrubbing bathrooms, dusting furniture and folding clothes.
What if there was one House Cleaning Services Brisbane that could help with any of your cleaning and housekeeping needs?
At Nest we are about offering our valued customers freedom of flexibility, loads of options and a wide range of high quality House Cleaning Services Brisbane to choose from because lets face it, who has any time to clean?
We prefer to match you with your "Perfect Fit" cleaner or cleaning team to ensuring you are booking in someone who understands your unique needs and who cleans your home as if it was their own.
Consider us your one stop shop for all of your House Cleaning Services Brisbane needs such as:
Regular Cleaning & Housekeeping  –  Spring Cleaning Brisbane  – Pre Sale & Settlement Cleaning  –  Builders & Renovation Cleaning  –  Bond Cleaning  –  Carpet, Upholstery & Leather Cleaning  –  House Cleaning Services Brisbane.
We are one Big Family (literally) and we consider our Happy Housekeepers and Brisbane Cleaners to be an extension of our own family.
Being a small, local cleaning business still working hands on each and everyday our customers notice the difference in our approach, the quality in our work, our positive attitude and our more personal customer service.
Keeping Houses clean and helping busy families gain back valuable time together is simply what we love and do best.
It only takes a minute to book or send us a quick enquiry and we can do the rest!
NEST HOME SERVICES – House Cleaners Brisbane
REGUALR CLEANING BRISBANE
We keep it small, we keep it local and our Brisbane Cleaners and family members are still hands on today!
Each Family and team member specialises in their own area of expertise, ensuring a professional job and satisfied customer. Our Brisbane Cleaners are fully insured and police checked and experienced, meaning you can rest assure you are in good hands.
Being a small and local family cleaning business we love nothing more then being able to help other busy local families gain back their valuable weekend time so we can take care of their homes.
Supplying a range of Cleaning Services and helping busy Brisbane families is simply what we love and what we do best!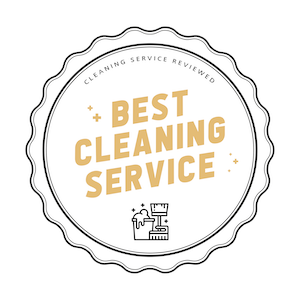 When supporting a Small, Local Business you notice the difference in customer care and quality, our aim is to make sure that you are matched with your perfect fit so that you look forward to walking through your front door at the end of a busy day.
At NEST we are all about offering options and flexibility, this is why we have two online forms that you can choose from.
Fill out either a QUICK ENQUIRY FORM, for those who have only a few minutes to spare DETAILED ONLINE ESTIMATE FORM for those wanting to provide lots of information.
We would love the opportunity to help so contact us today and receive a response by email and phone the same day!
I use NEST each year to get a thorough Spring clean and they never disappoint me...

We have used Nest Home Services for all our bond and carpet cleaning over the years...

Donna is fantastic and a very good cleaner. She is a lovely person and we are very happy with her.